Tue Apr 18, 2017 10:37 pm
I received a great gift the other day. One of my customers is the son of a farmer named Charlie and his wife Rose. I first meet Charlie back in 1974 when I was up here visting. He had a cow with a twisted stomach and needed help flipping the cow over with the old rope trick ( consult Rick Papp for info ) Charlie was a sly humerous old codger and I liked him right away. We would bump into each other a few times a year and iritate each other. We became good friends. Charlie and Rose grew up on a farm on Long Island NY and then moved North in the late 60s. I knew that Rose and Charlie had both raced motorbikes in enduros in the 60s. Charlie died about 15 years ago in his late 70s and Rose passed a few years ago in her 80s. Both loved life and were missed by many after they were gone. So...back to their son Bill. Bill comes in my shop the other day and says " I have some things of mom and dad's that you might want " he brings in a box of books that they both had read, it was a box of how to fly airplane books. Bill told me his mom and dad had taken flying lessons and that his mom had soloed. That they had gone a couple times to the Rhinebeck Aerodrome years back. Some of you know that I volunteered at the Aerodrome from 98 to 03. The only time that I meet Cole Palen was in 92 when I took my son and a few friends to watch the show. Cole died in 93 and I have regretting not hanging around the Aerodrome when Cole was still alive. I get digging in the box of books and find a cope of Gordon Bainbridge's book The Old Rhinebeck Aerodrome. Something that I had just never gotten around to aquiring. Felt like Christmas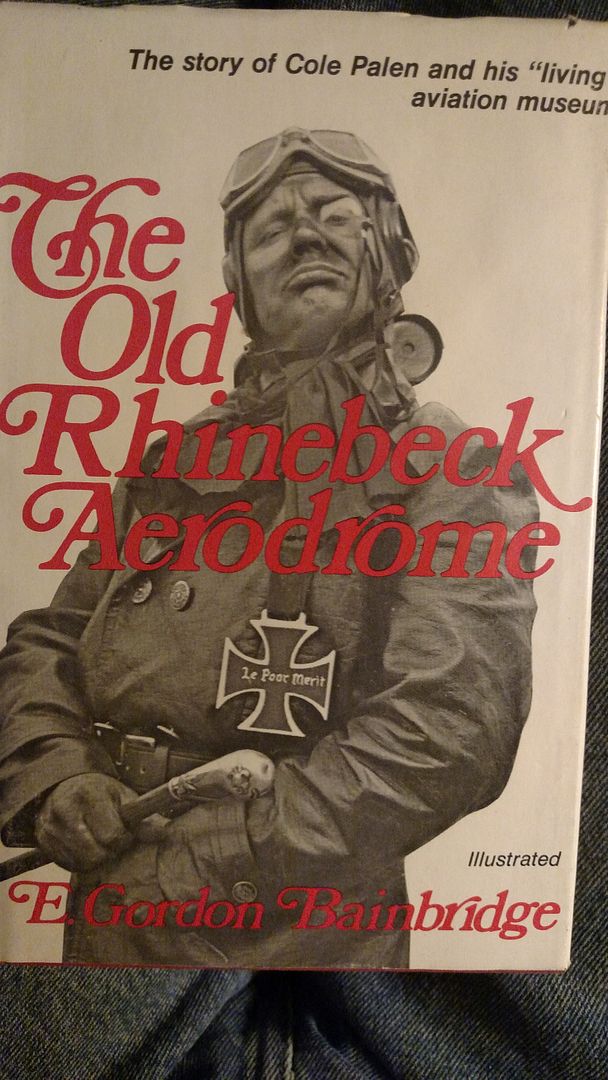 And then I opened the cover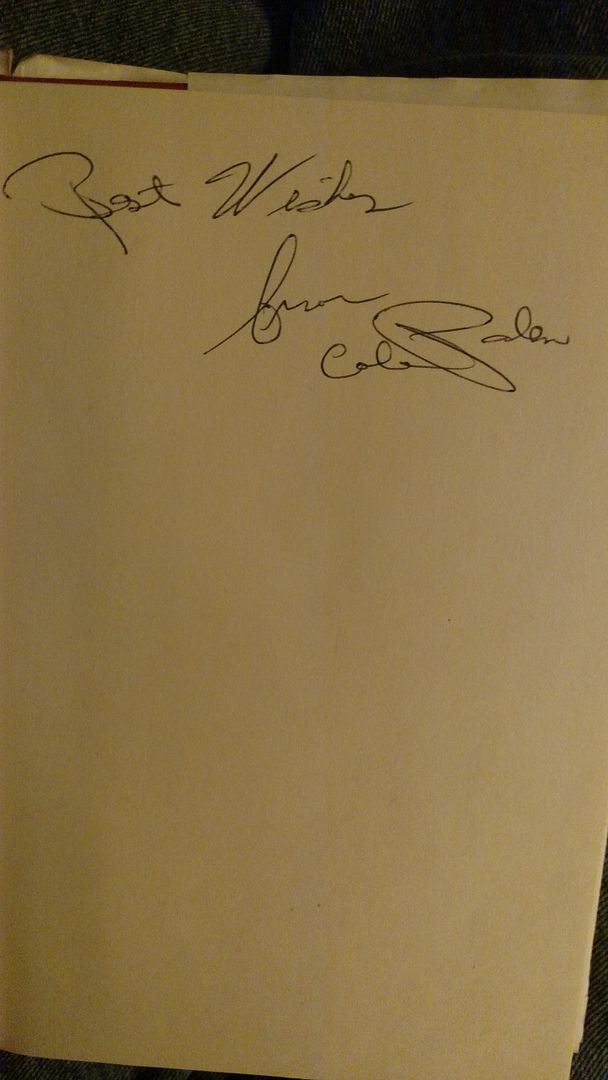 Priceless!
Glenn
Thu Apr 20, 2017 3:18 pm
Glenn - a mooving and powerful story... only in the aviation world can you experience thoughtfulness that about bowls you over. I too, have had several instances where I was left speechless through someone's generosity, and in many cases it involved a third party unintenionally, making it even more unbelieveable.

Researching my Colonial and Lake history brought out many of these happenings, from finding lost friends to memorabilia items that I didn't know existed. John
Mon Apr 24, 2017 8:42 am
Looks like Spring has finally come Glenn. Nice pictures as always. Can't you did that pond out and make a seaplane base tp?

Bob
Sat Apr 29, 2017 11:55 pm
Sun Apr 30, 2017 8:50 am
And to think that I was under the impression that horseradish grew in a glass jar!
Fri May 12, 2017 11:41 pm
Sat May 13, 2017 7:26 am
What are they?
Sat May 13, 2017 8:02 am
Mommy bear with cubs.
Sat May 13, 2017 9:17 am
The old eyes aren't what they used to be.

Bob
Sun May 14, 2017 5:47 pm
Island Bobs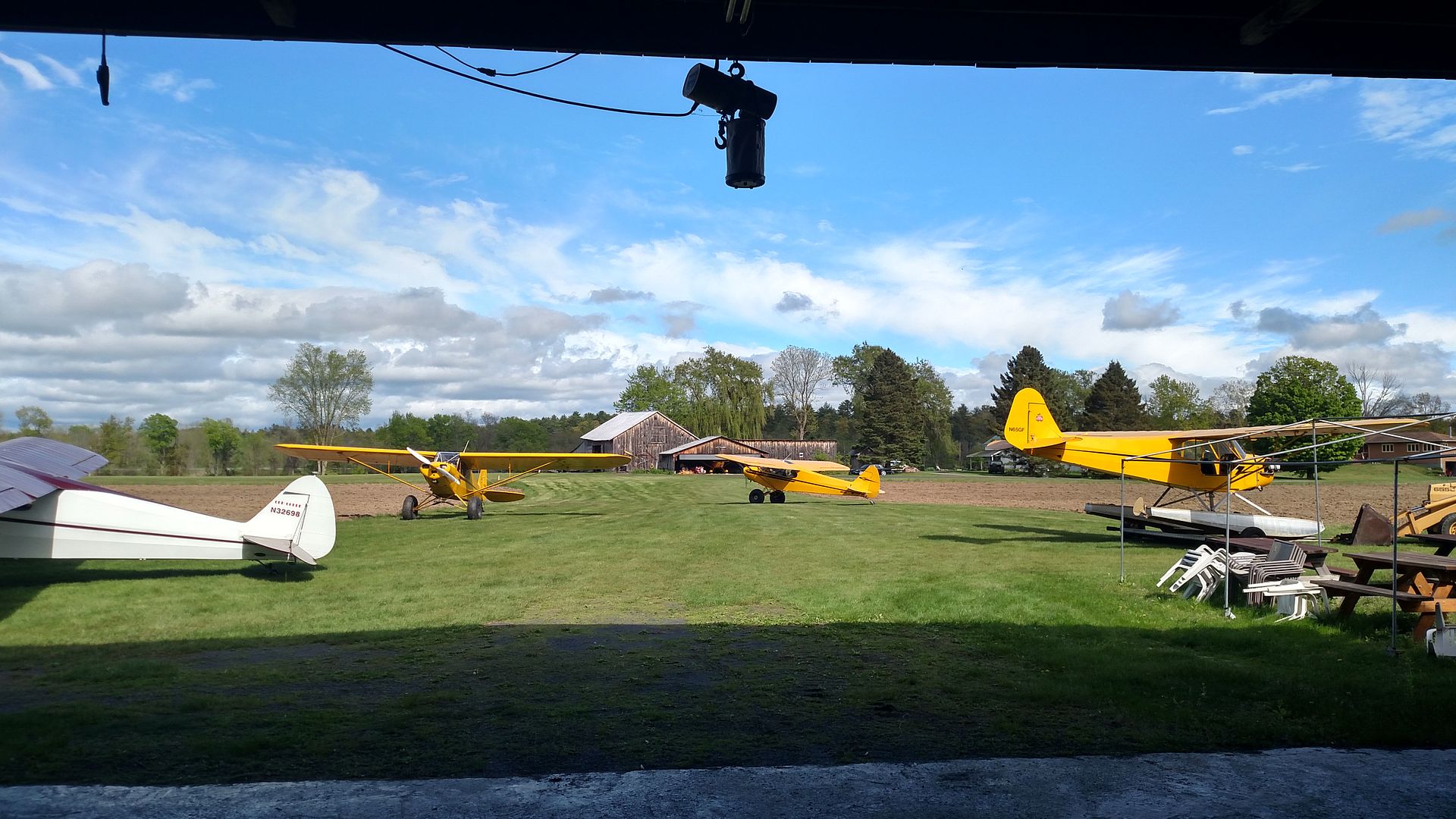 Amish have a barn staged for a raising
Glenn
Mon May 15, 2017 6:53 am
Did you put the J-4 in the Water Glenn? Hope to be back on the water soon and making it to some of your season haunts with you guys soon.

Bob
Wed May 24, 2017 7:35 am
Great Shots - Where is Grass Patch? What lake is that? Can you operate a seaplane there?

Bob
Wed May 24, 2017 8:24 am
RKittine wrote:Great Shots -Can you operate a seaplane there?

Bob
As long as Champy doesn't sink you
Glenn
Thu May 25, 2017 6:42 am
Looks like about 75 miles North of Island Bob's. Are seaplanes legal on Lake Champlain? I have always stayed out of Lake George.

Bob
Thu May 25, 2017 10:29 am
RKittine wrote:Looks like about 75 miles North of Island Bob's. Are seaplanes legal on Lake Champlain? I have always stayed out of Lake George.

Bob
Both Lakes are Ok, George doesn't like you using the south mile of the lake June thru Sept
Glenn
Thu May 25, 2017 11:36 am
Thanks Glenn,

Bet there is a lot of boat traffic and associated wakes in the summer months.

Bob