Re: NE Fall/Winter 2016/17
Posted:
Tue Apr 18, 2017 10:37 pm
I received a great gift the other day. One of my customers is the son of a farmer named Charlie and his wife Rose. I first meet Charlie back in 1974 when I was up here visting. He had a cow with a twisted stomach and needed help flipping the cow over with the old rope trick ( consult Rick Papp for info ) Charlie was a sly humerous old codger and I liked him right away. We would bump into each other a few times a year and iritate each other. We became good friends. Charlie and Rose grew up on a farm on Long Island NY and then moved North in the late 60s. I knew that Rose and Charlie had both raced motorbikes in enduros in the 60s. Charlie died about 15 years ago in his late 70s and Rose passed a few years ago in her 80s. Both loved life and were missed by many after they were gone. So...back to their son Bill. Bill comes in my shop the other day and says " I have some things of mom and dad's that you might want " he brings in a box of books that they both had read, it was a box of how to fly airplane books. Bill told me his mom and dad had taken flying lessons and that his mom had soloed. That they had gone a couple times to the Rhinebeck Aerodrome years back. Some of you know that I volunteered at the Aerodrome from 98 to 03. The only time that I meet Cole Palen was in 92 when I took my son and a few friends to watch the show. Cole died in 93 and I have regretting not hanging around the Aerodrome when Cole was still alive. I get digging in the box of books and find a cope of Gordon Bainbridge's book The Old Rhinebeck Aerodrome. Something that I had just never gotten around to aquiring. Felt like Christmas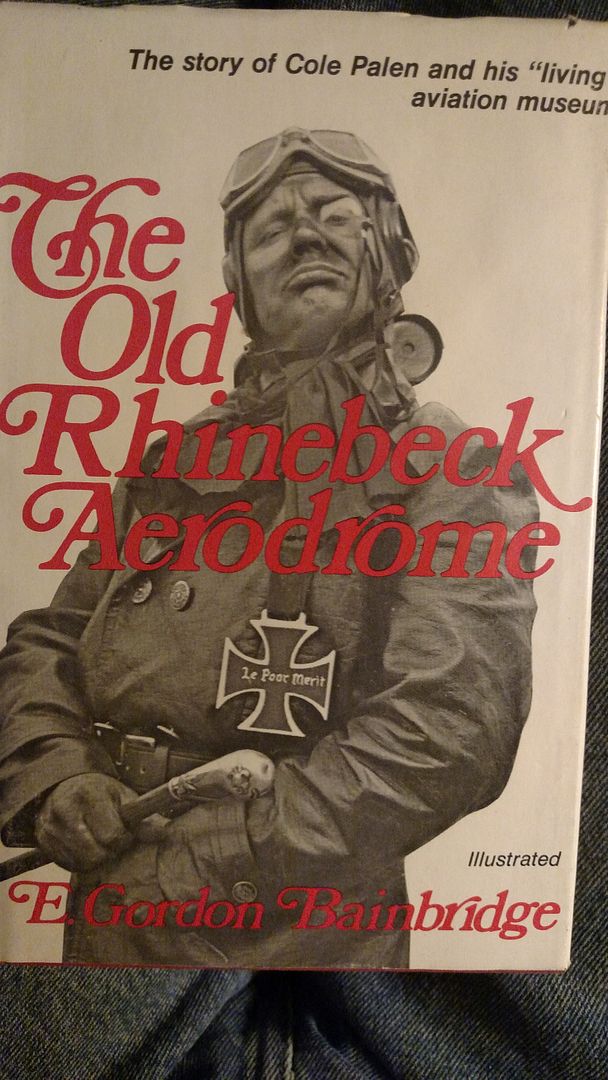 And then I opened the cover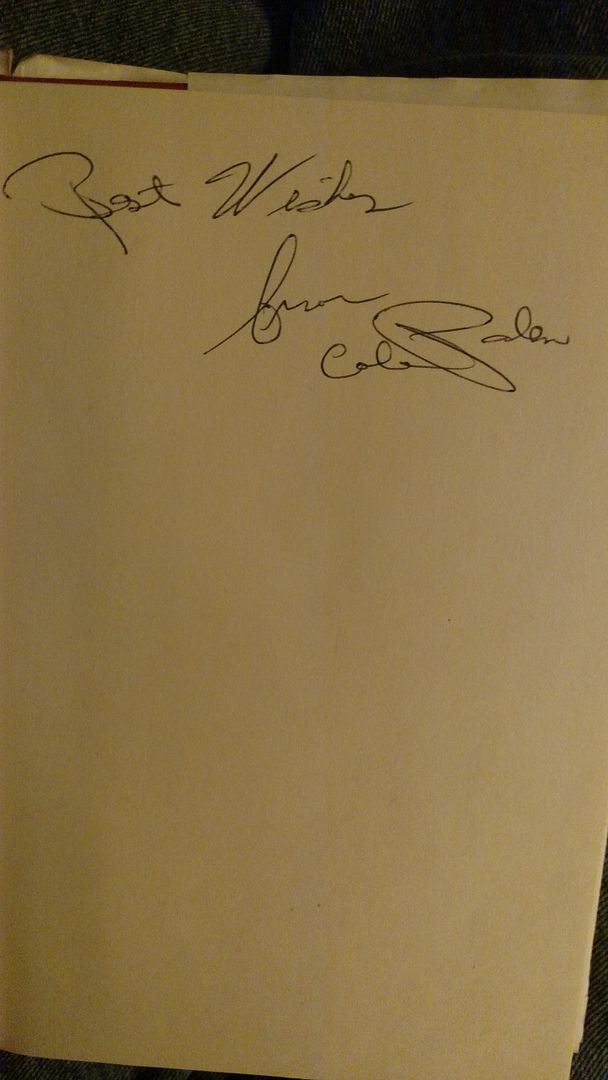 Priceless!
Glenn