Nobody showed up at Dburg on Sat morning so I had breakfast with the Triumph bike guy's. Next I headed East to the Timmy Skunk Works where all kinds of secret happening are going on.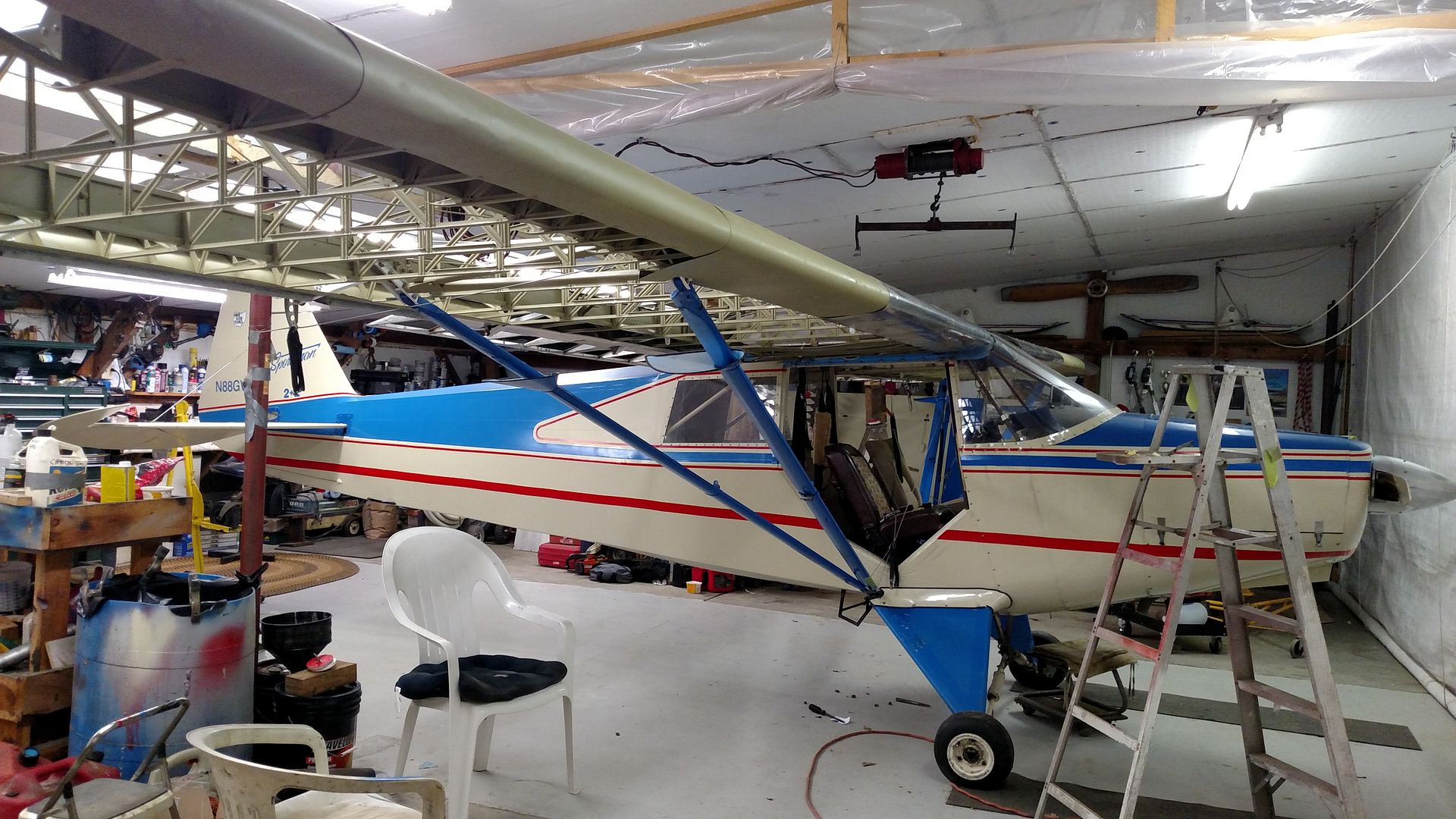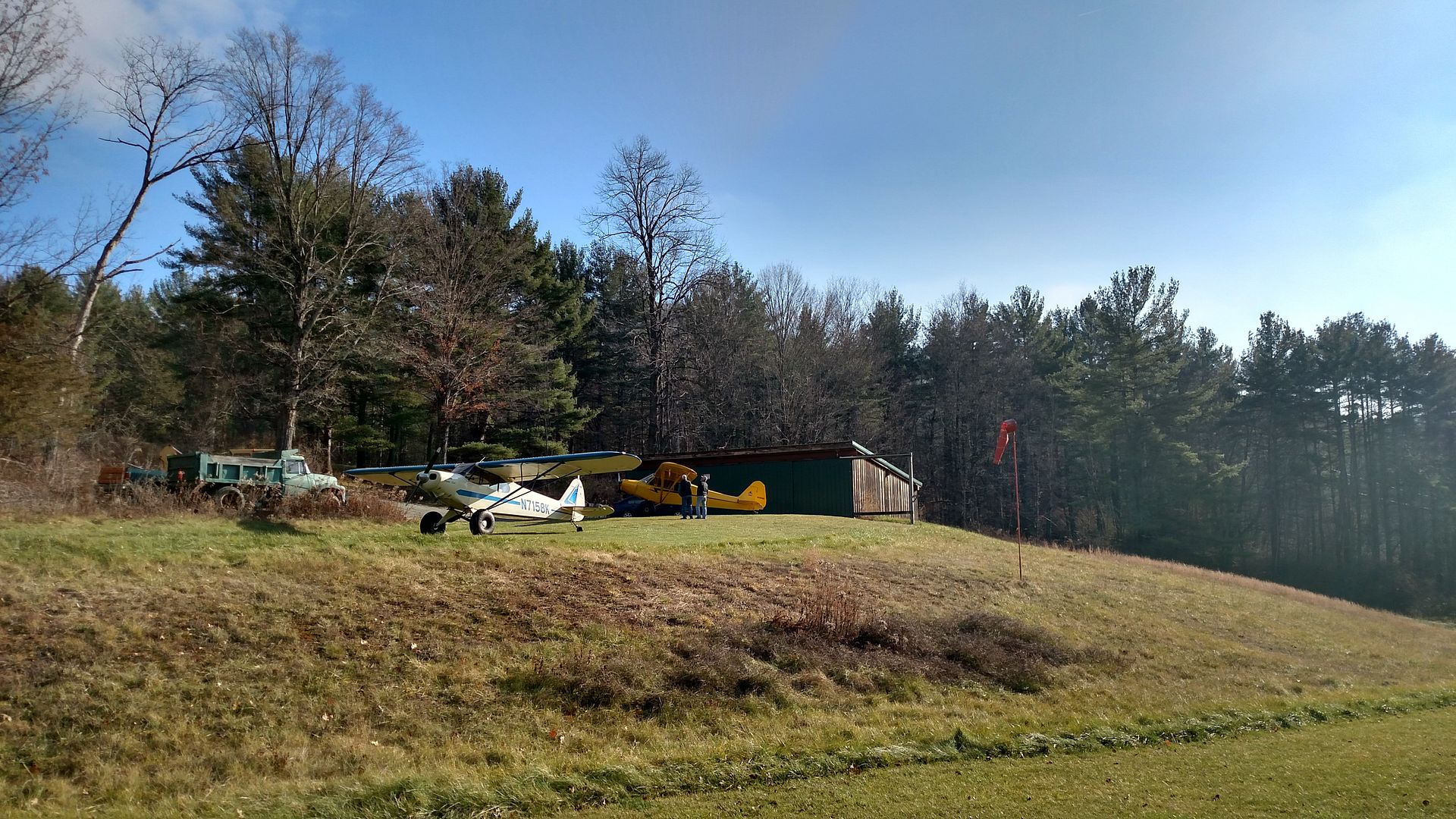 Then I stopped at Algonquins strip and helped to get his chickens off the nest.
Sunday we headed up to Poland to Jeffs for a great breakfast and then played on Hinckley Res for awhile. Jeff had a freshly minted FA Super Hornet pilot in the back seat and we wanted to show him some off airport flying, his head was spinning when he left.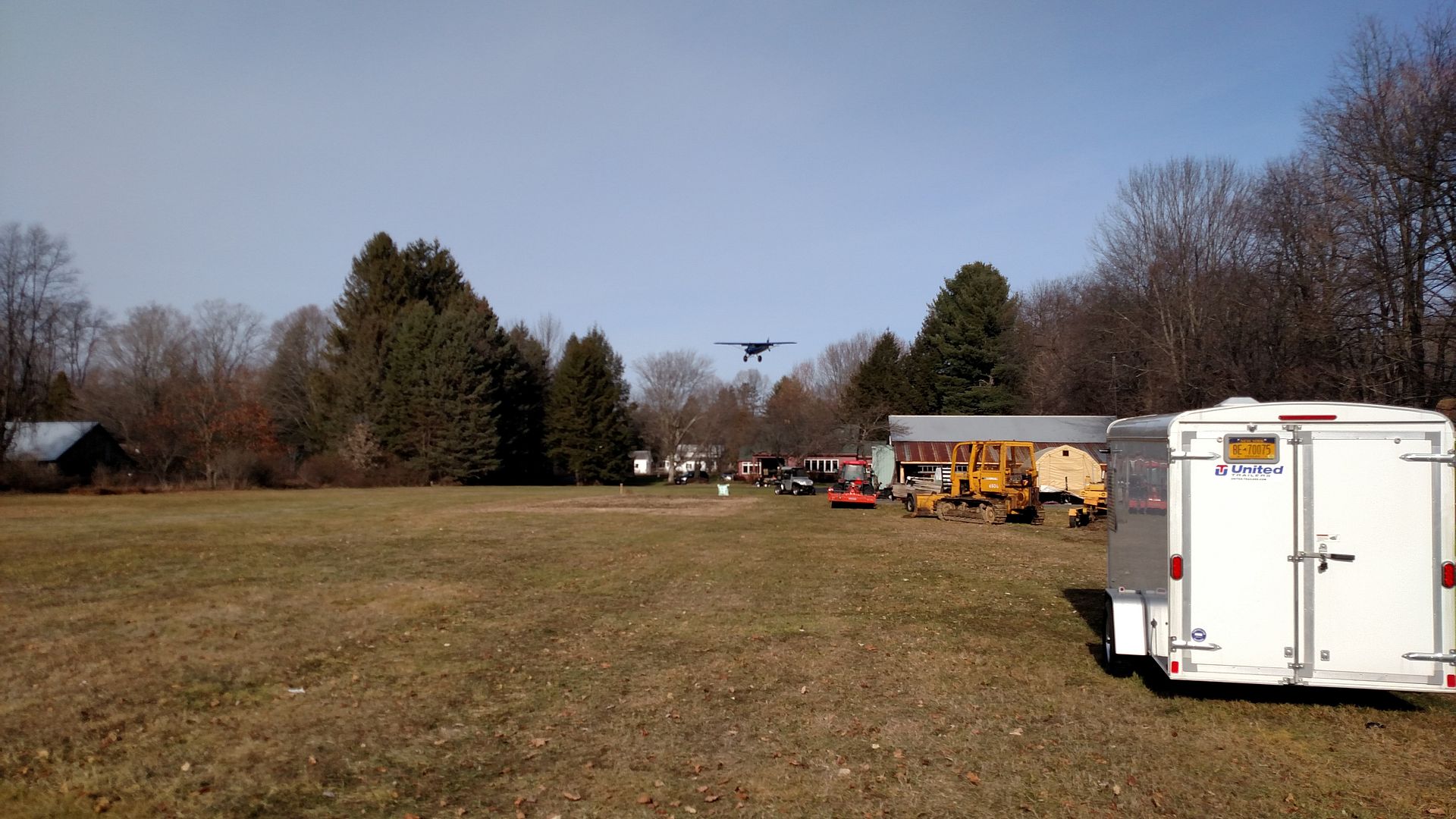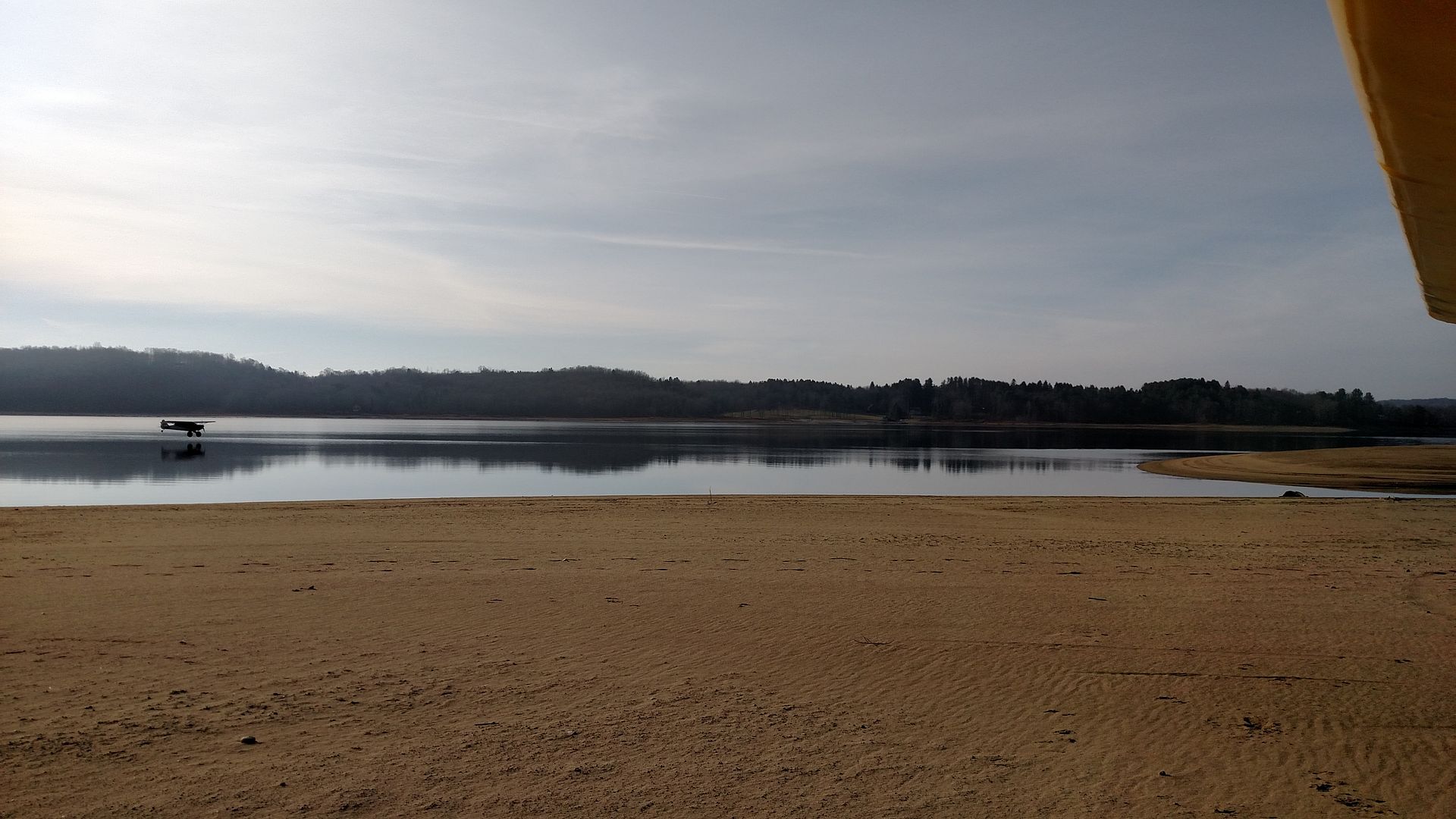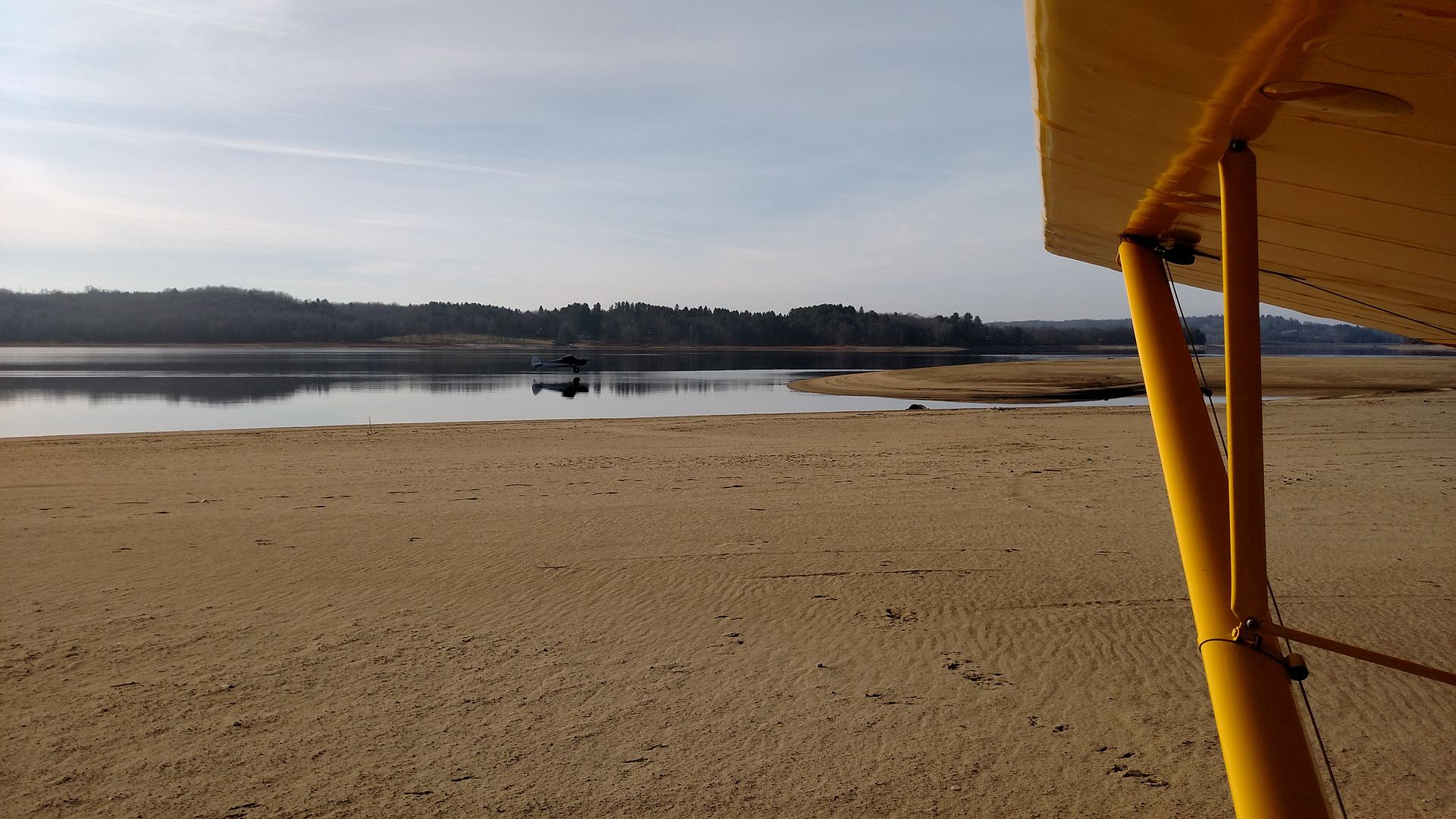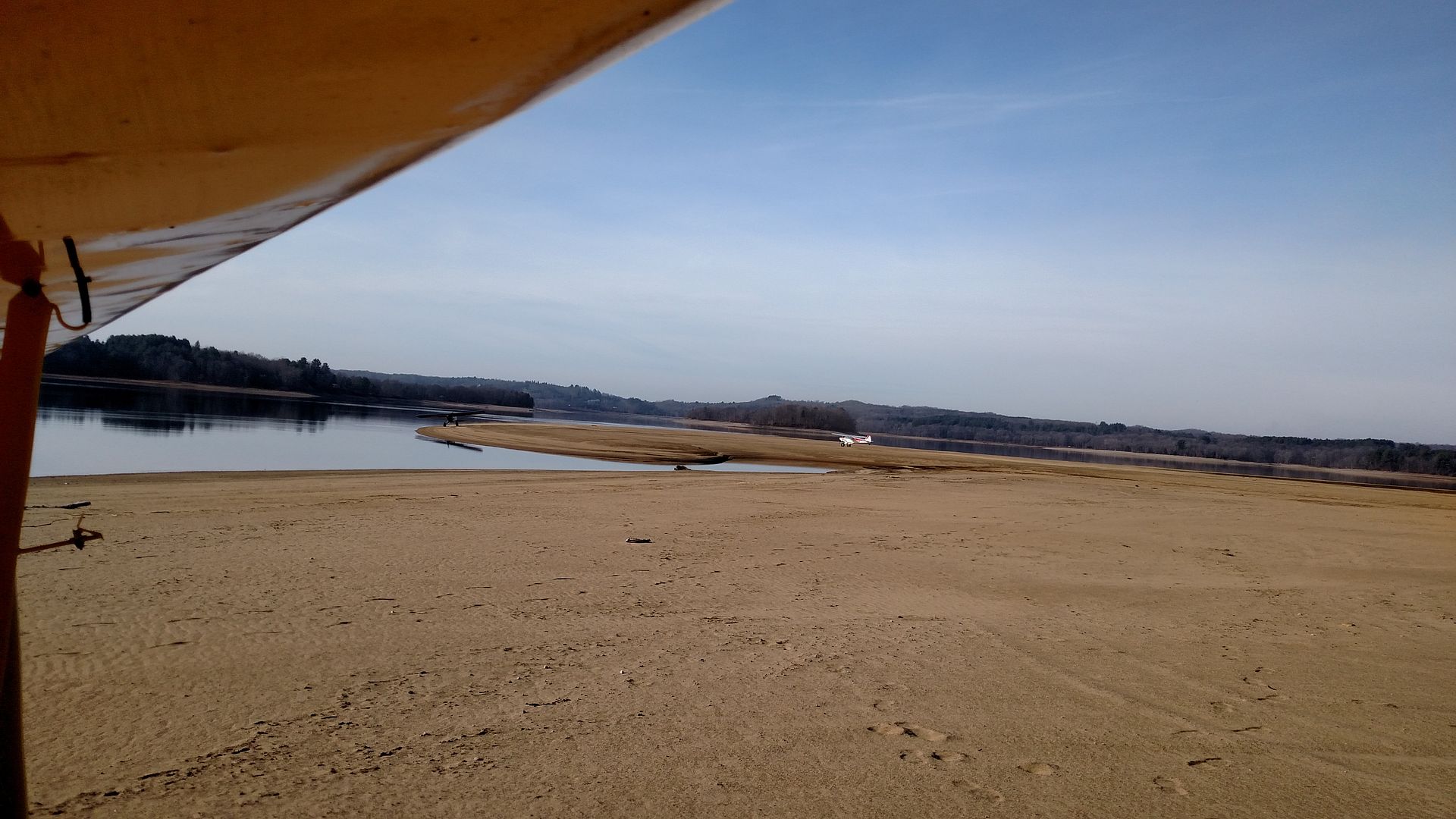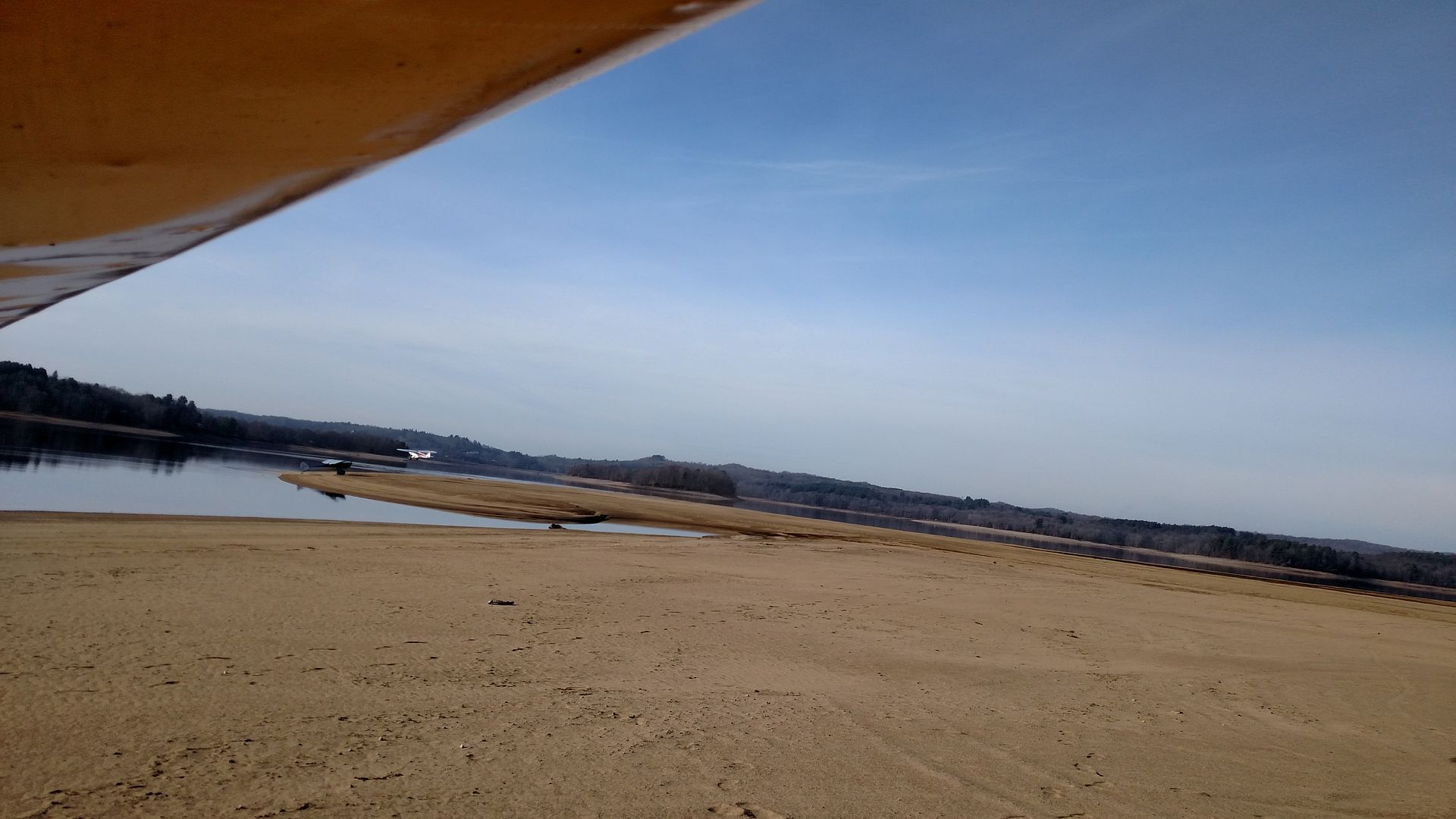 Next I headed out by Syracuse and stopped in a Brians to see what was going on. rearranging the hangar furniture.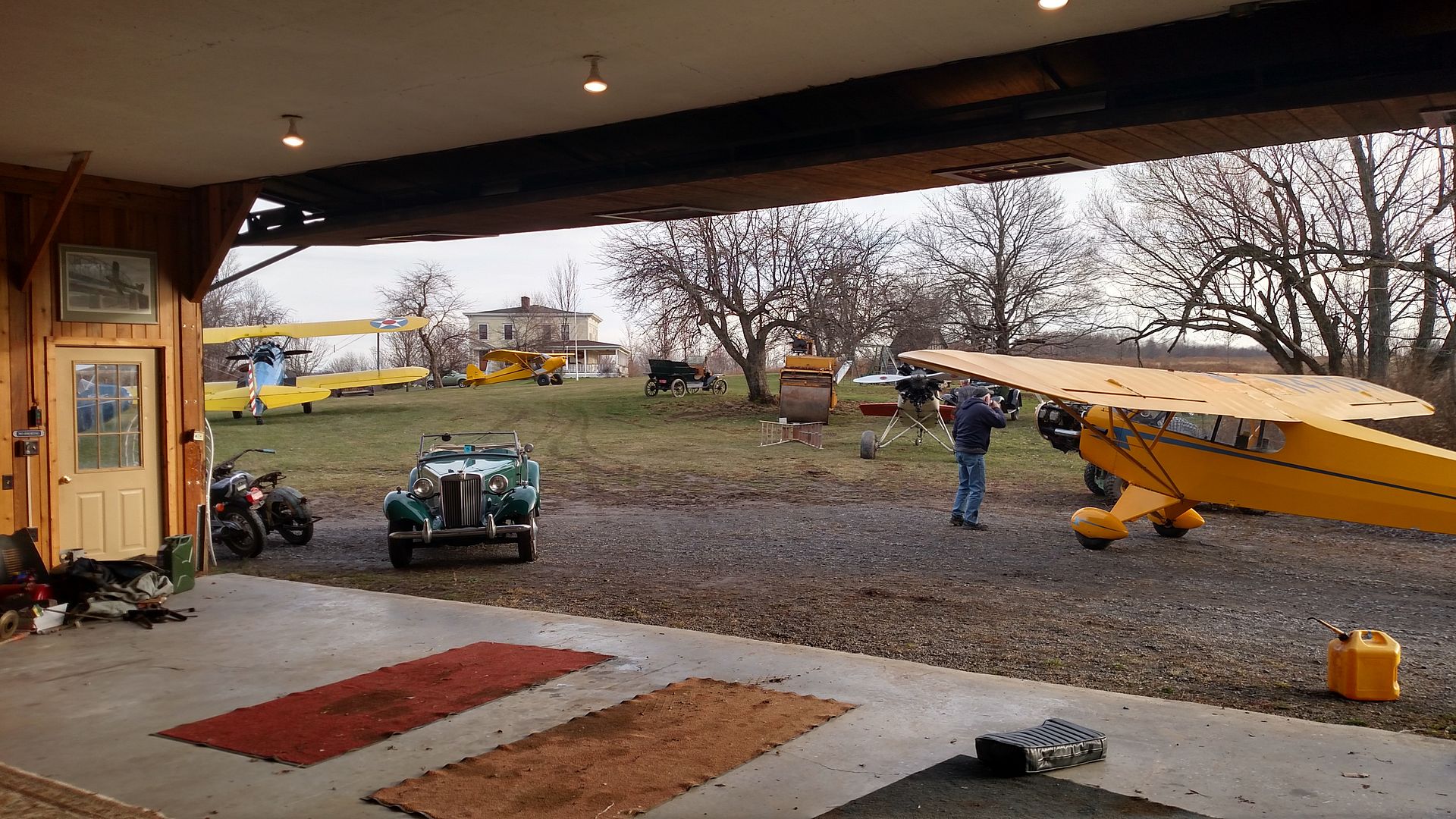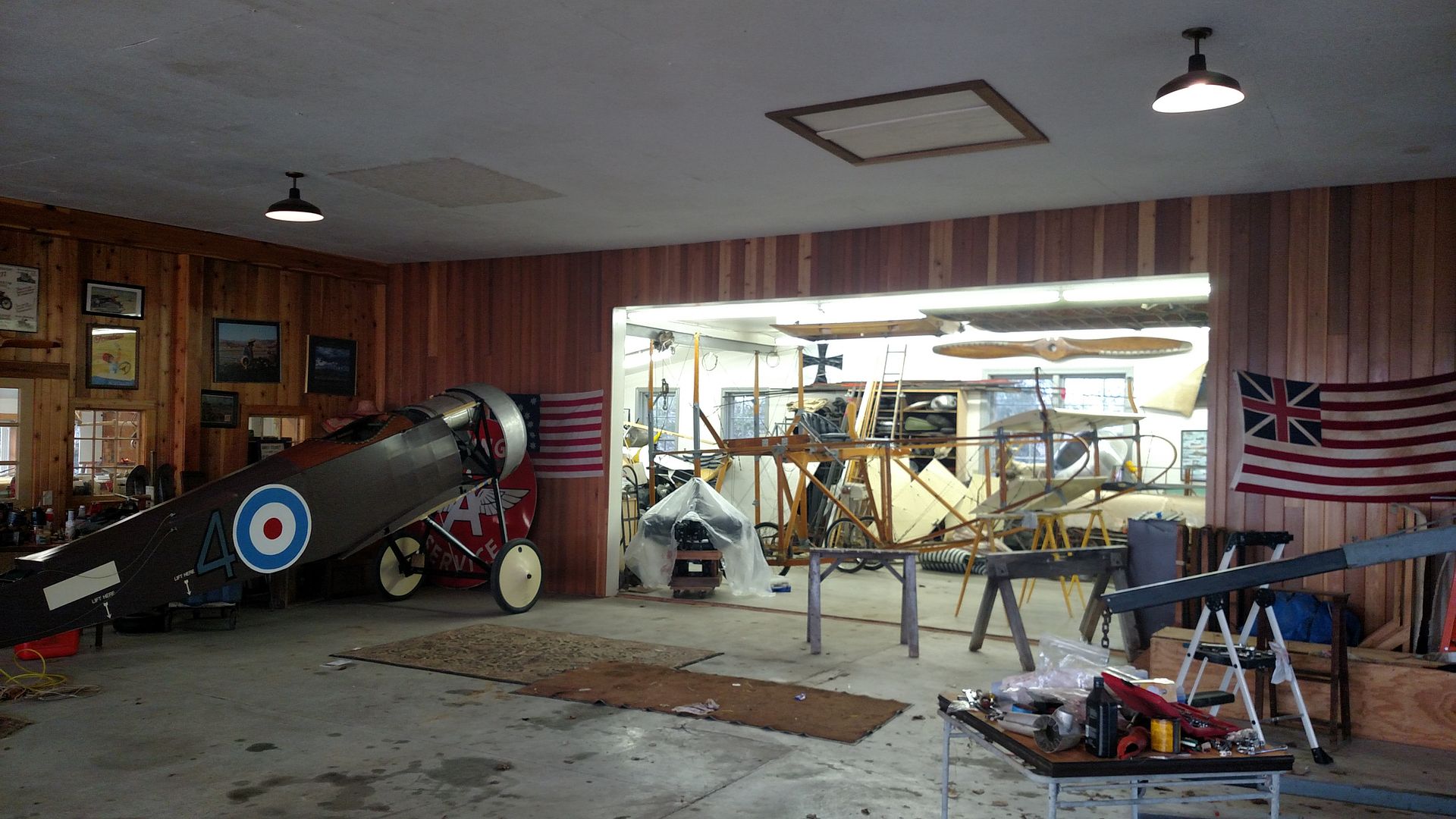 Glenn