Tue Aug 15, 2017 11:23 am
Where exactly is that Glenn? Looks great.

Bob
Tue Aug 15, 2017 1:16 pm
Upper West Canada creek. You'd love it but the Sedan would never come out of there. That's why I always push to get something thats lighter, because it opens up more secluded places.

Glenn
Tue Aug 15, 2017 4:26 pm
Thanks Glenn, For this season I have given up on the Sedan and have for ever given up on you know who. Will rent to get in some "on the water" time this season, but sure than that a 172 on floats won't get out of there either.

Bob
Tue Aug 15, 2017 5:16 pm
RKittine wrote:Thanks Glenn, For this season I have given up on the Sedan and have for ever given up on you know who. Will rent to get in some "on the water" time this season, but sure than that a 172 on floats won't get out of there either.

Bob
Tim's would have, light 180hp, borer prop and Aqua floats
Glenn
Tue Aug 15, 2017 5:37 pm
Have you talked to Tim? I reached out to him via e-mail but have not heard back. Does he have is 172 on the floats this season? The 172 of which I speak is on Amphibs, but an XP.

Bob
Mon Aug 21, 2017 10:42 am
Mon Aug 21, 2017 7:06 pm
Nice pictures, especially the one of your Coupe in the air. Where are the pictures of Lunch though?

Was thinking about a trip to Cooperstown next Monday or Tuesday. Want to join my friend and I for lunch? You of course would have to drive.

Bob
Sun Aug 27, 2017 11:08 pm
Mon Aug 28, 2017 6:48 am
Hope you stayed under 5 MPH!
Sat Sep 02, 2017 8:27 am
Its a beautiful day on Long Island, thought not supposed to be so nice tomorrow. Can't wait for the latest issue of the Life and Seaplane Travels of "Glenn the Adventurer". Where to today Glenn? What yummy lunch?

Bob
Sat Sep 02, 2017 9:27 am
Island Bob's today, Sunday wife and I heading up to Twitchell lake in ADK to spend labor day weekend up at a friend's camp. Thursday morning heading to Greenville. They must have the Sedan together by now?

Glenn
Sun Sep 03, 2017 8:12 am
Hope the weather by you is MUCH nicer than it is here on Long Island. Solid IFR in rain.

So, nope, the Sedan is not done. Don got back from Alaska on the 20th. As of yesterday, The Dick, had not put it back together, supposedly waiting on a repaired part that was sent out 2 Day Express about a month ago.

Don and I are getting together to decide what to do about next season. The Sedan is going on Wheels when it is FINALLY in annual. Probably back to Don's hanger at Round Lake, but not sure.

The plan is we partner in an Amphib, 180 etc., for next season and then he has the Sedan on Wheels and I have the C172 and 182 on Wheels. In any case, it is the last time either of us will depend on a shop that seldom has a real mechanic any more. I just hope this has not caused me any issues with the owner of the Island.

Bob
Mon Sep 04, 2017 11:02 am
Would be nice to know, "The Rest of The Story". Sure there are more underlying issues that anyone guesses. That being said, I am more interested at the moment as to where Glenn is having lunch today?
Bob
Tue Sep 05, 2017 1:23 pm
??
Tue Sep 05, 2017 5:08 pm
From CubDriver2 - A Girl and Her Dog - But, where and where was lunch?

Bob
Tue Sep 05, 2017 8:06 pm
Must have finished lunch already - I don't see any food. Nice-looking dog though... And it looks like a nice spot by the lake too...
Thu Sep 07, 2017 10:24 pm
Fri Sep 08, 2017 6:02 am
Have a great time and post a lot of pictures.
Sun Sep 10, 2017 10:57 am
Back on Friday we went back North to go find the abandoned steam locomotives but landed in Chamberlain Lk so we won't pissoff the park ranger like last year. Had to hike a couple hundred yards thru a bog to get on dry ground. Mud was quite a challenge in spots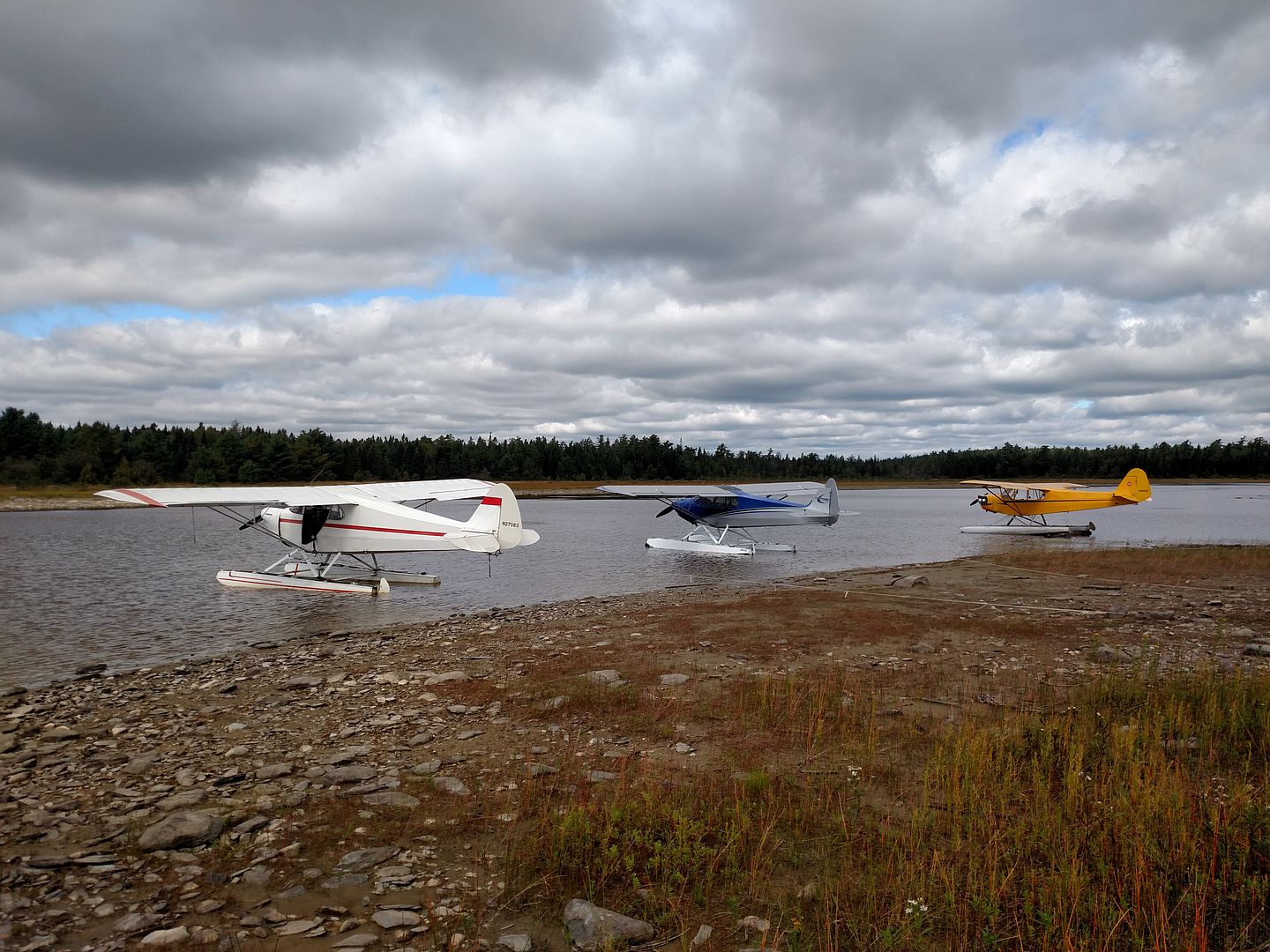 John lead the way with only one face plant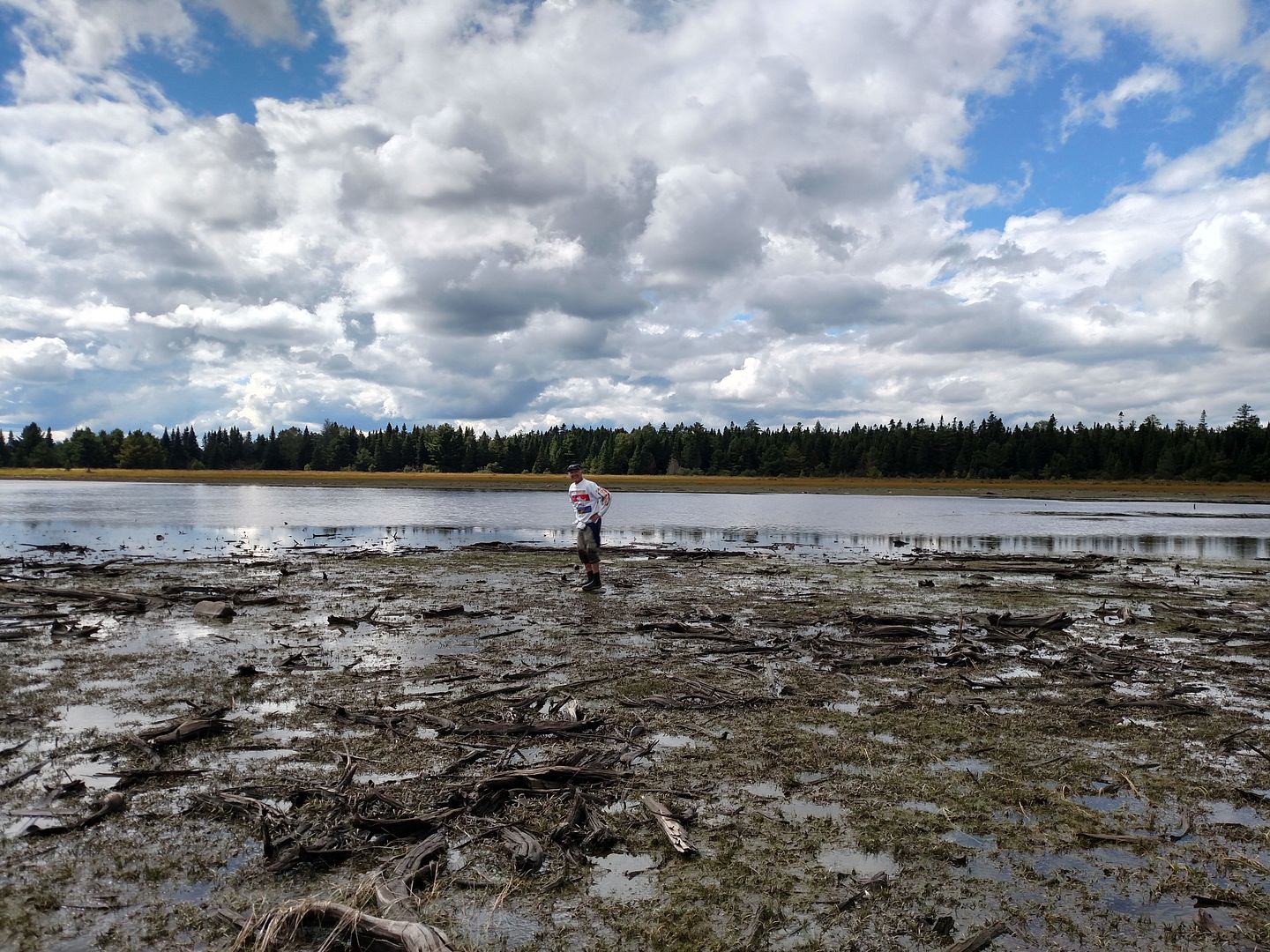 Boiler and steam engine that ran a cable tram a half mile long pulling logs from Eagle lake to Chamberlain lake on a small rail dolly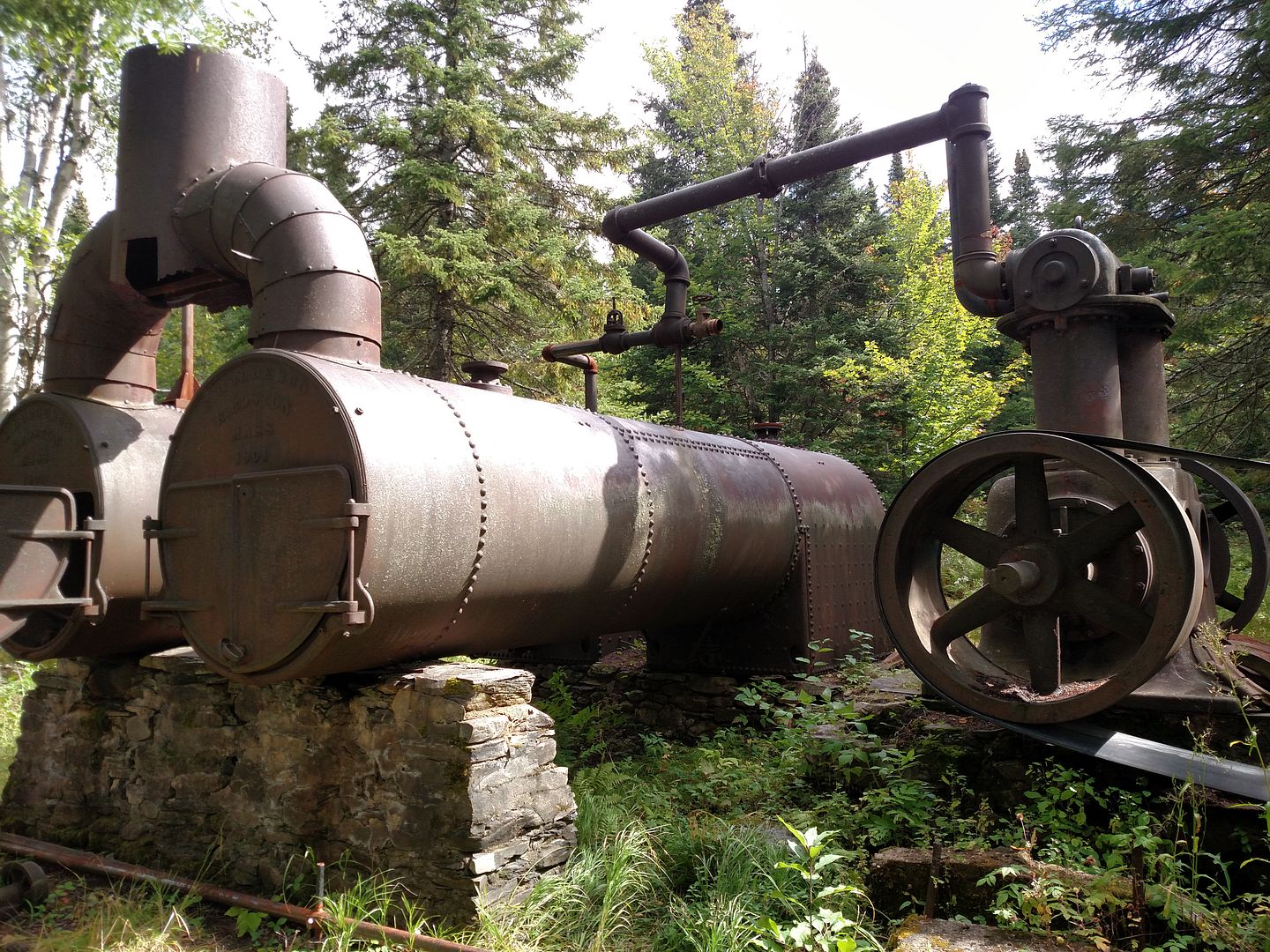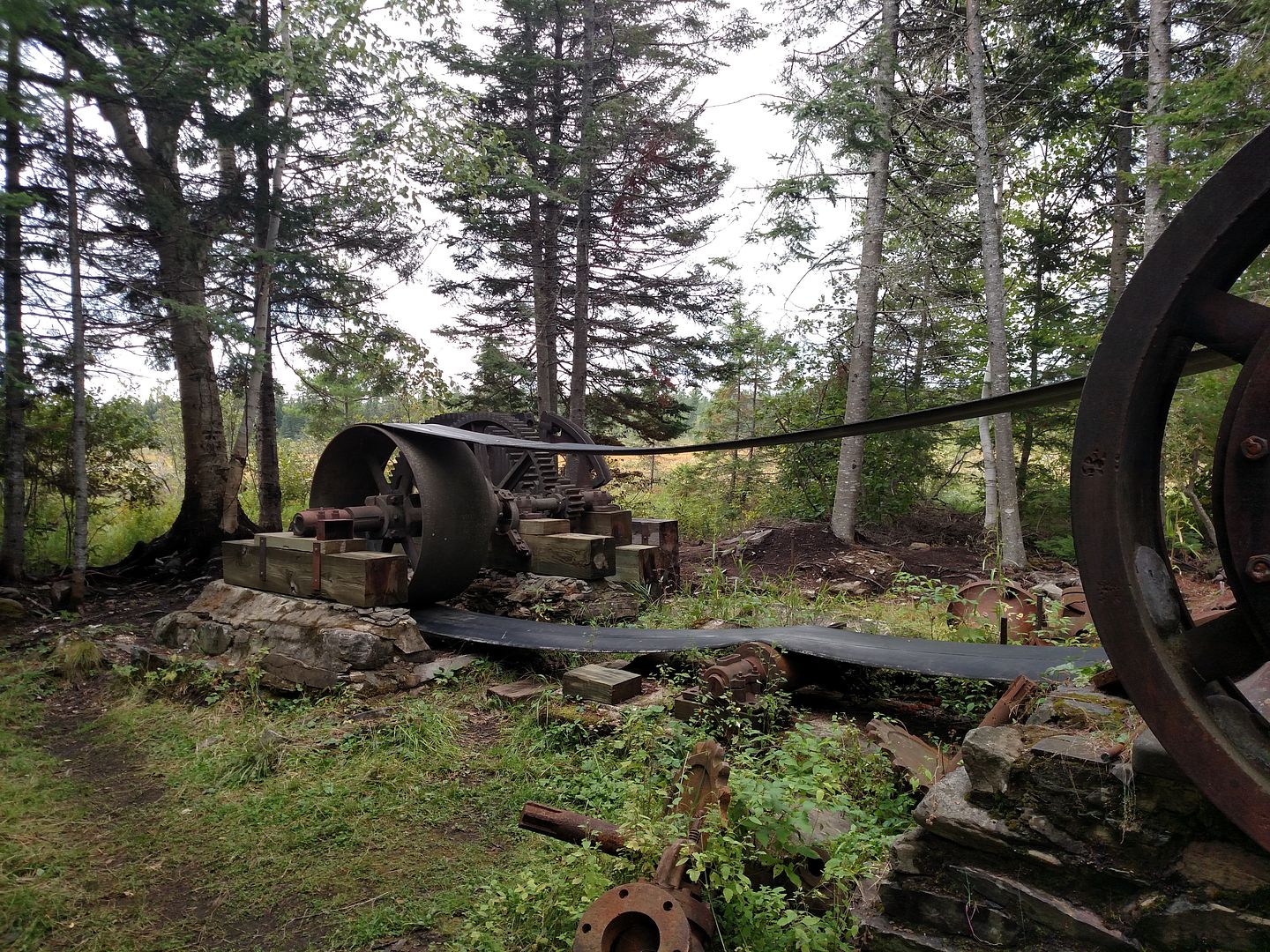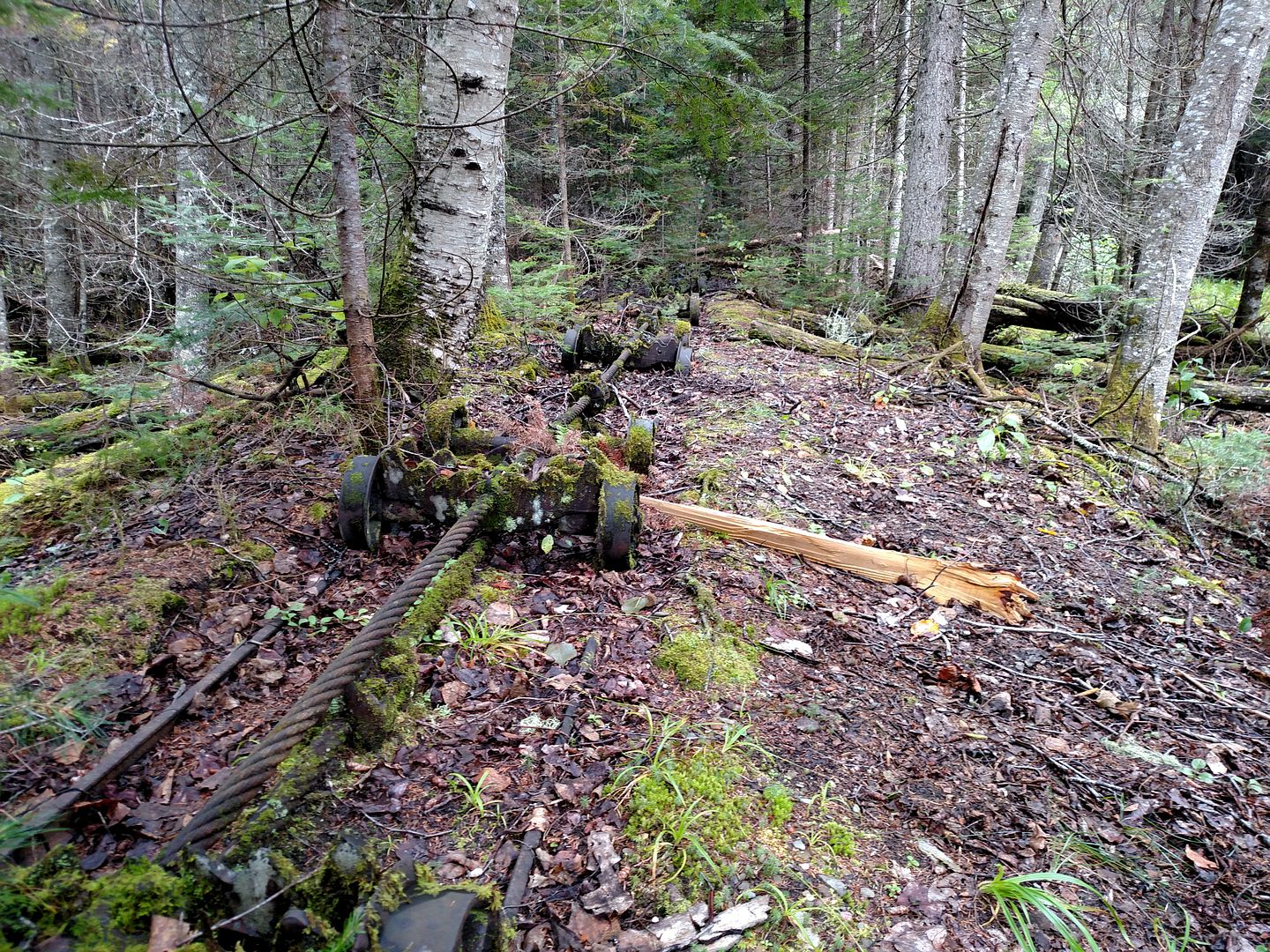 Glenn
Sun Sep 10, 2017 4:30 pm
But where and what did you east Glenn? You keep leaving out the cuisine!

Bob
Mon Sep 11, 2017 5:09 pm
One of my traditions during Greenville is to swim at the base of Kineo, a shear cliff that hangs 700' over Moosehead Lake and the water is over 200' deep where we swim. Most years I can get some hardy friend to swim with me. Rene and Cody 2 years ago. Some years it's kinda warm 70? but was a little chilly this year with all the cold nights. Amy ditched me a few years ago and Capt Cub rode with me in the J4 all day and refused to put his skinny 84 year old bony ass in the historic swimming hole.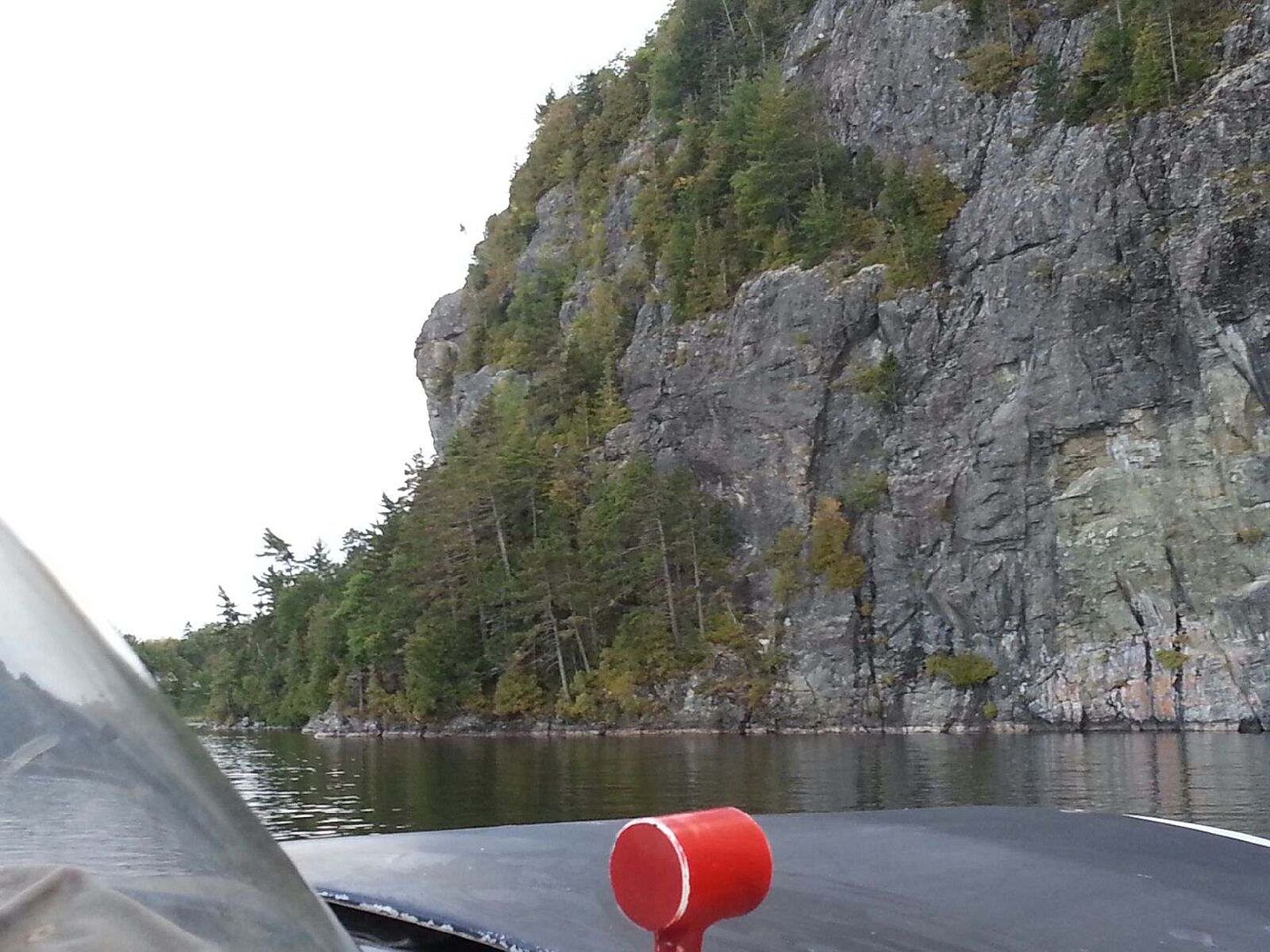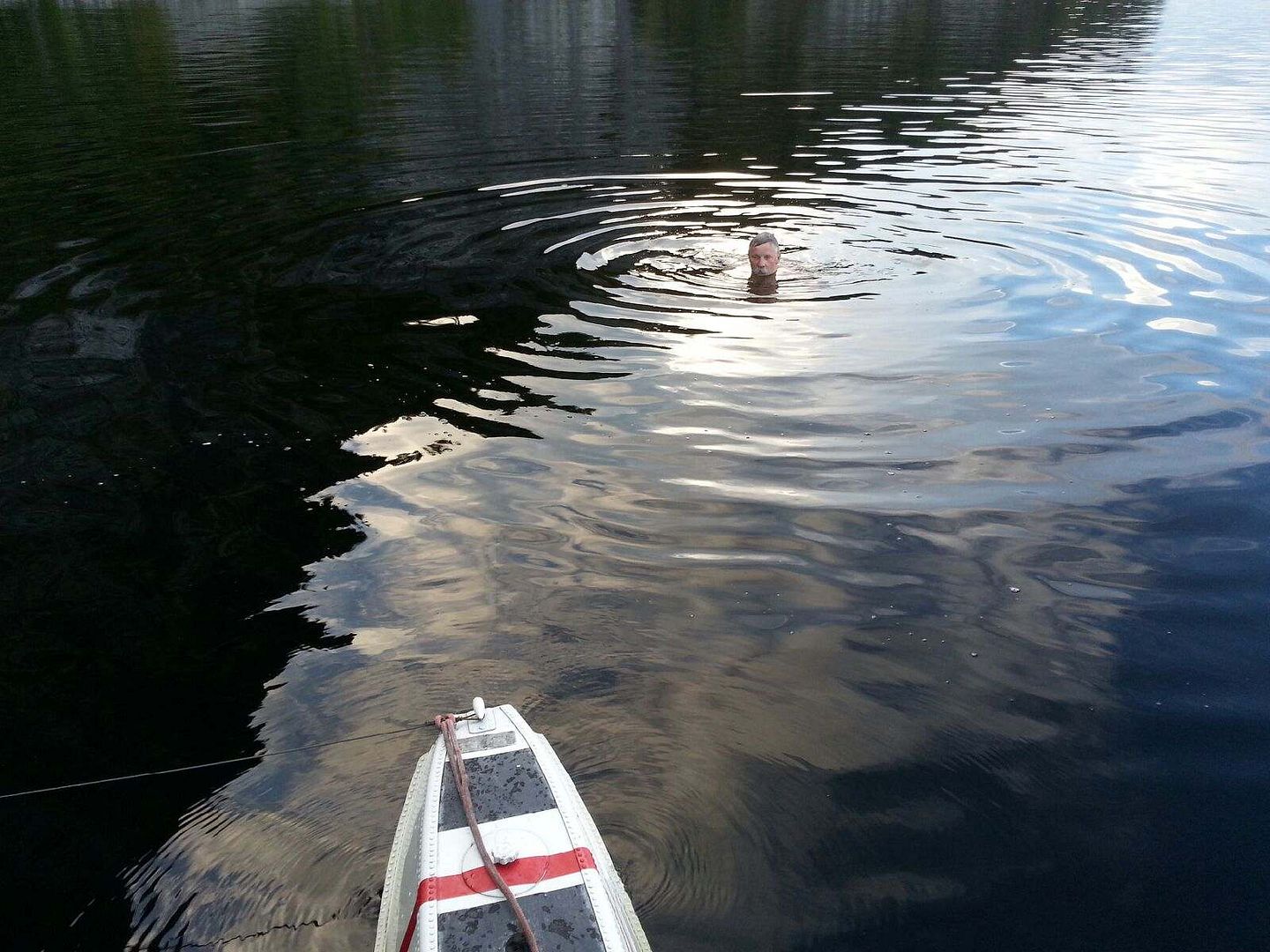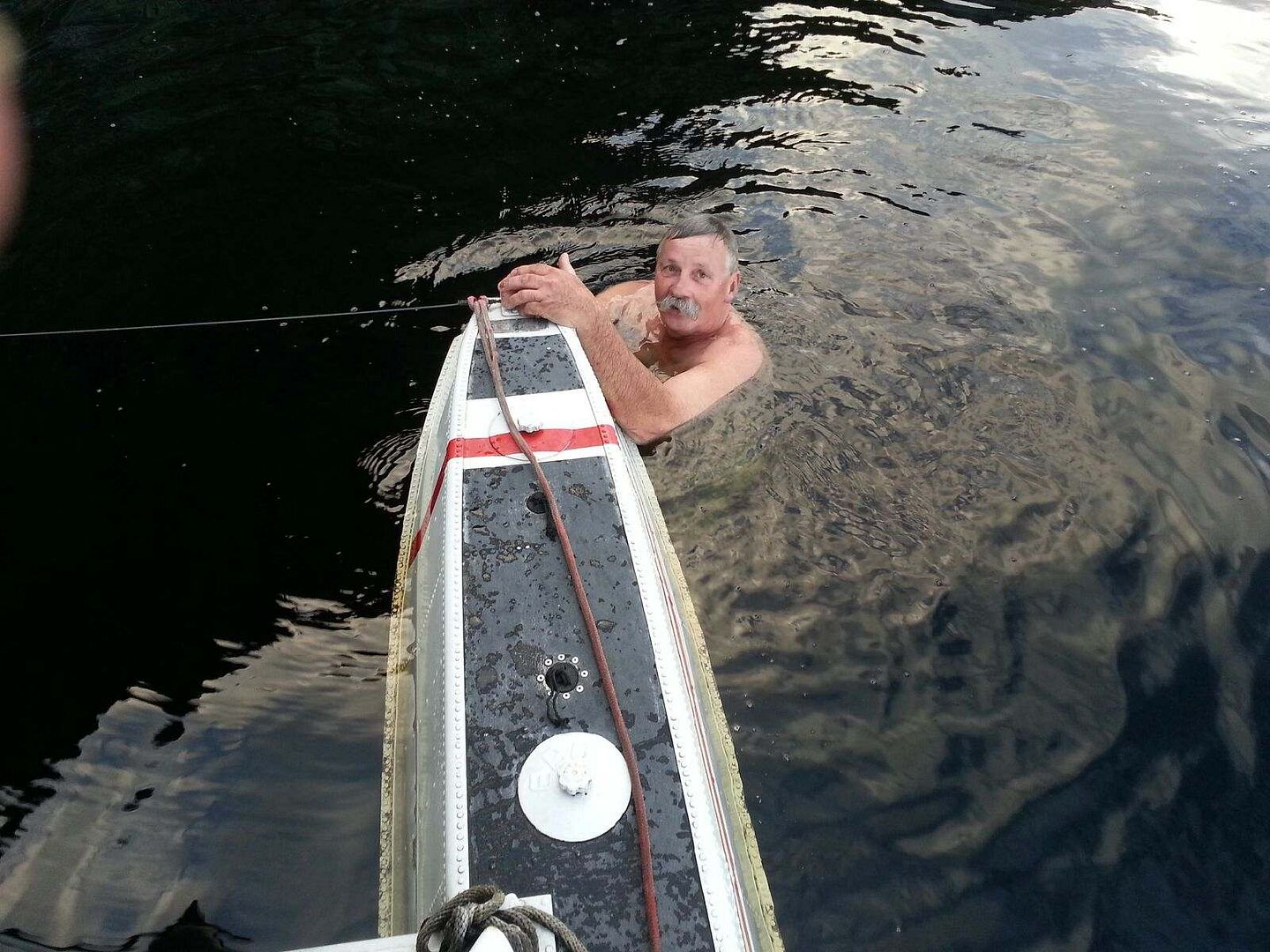 Glenn