Hey folks
I am remiss for not posting much here. I do visit the site often but also at times don't feel I have much to offer. I do not have hundreds of hours on floats, nor do I purport to be an expert on much of anything. But perhaps if I post a little of my plans, my plane project, and goals it might give someone a lift (or a laugh) and a little encouragement.
This was my last Super Cub.
We do get a little snow up here in Illinois. The floats were straight Baumanns. I REALLY liked the floats. Straights perform so much better than amphibs but obviously they have their limitations. In the Spring of 2011 I was heading to Alaska and flipped the airplane in the Clark Fork River in Northern Montana. The airplane was destroyed so I am building another Super Cub and Lord willing will finish that trip, and many more, on floats.
This was the instrument panel in the last Cub. Yea, it is a sacrilege but it was LIGHT and COMPLETE. It is a little hard to see but hanging off the mixture knob on the left is a trash bag. You know it is a long day in the saddle when you have a trash bag hanging in the cockpit.
I will try to post a little here and now to keep you up on what is going on.
The start of a new project. Never give up, never quit. You have to go for your dreams.
This is the new interior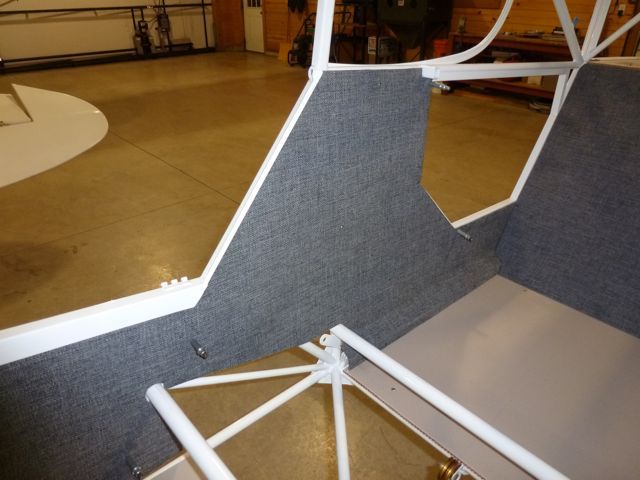 More interior
Beginnings of the new panel
I will stop for now but I will try to add to this now and then hopefully finishing with a trip up North report
Bill