When I first put the floats on this fall I was in a bit of a rush, I wanted to fly before winter set in, so I kinda cobbled this method for the walk wire attach. It worked fine but was not very elegant.
Now I am trying to clean things up a little so I remade the wire with a shackle. I think this is much nicer. It will not fly, or perform, any different but it sure looks better to me.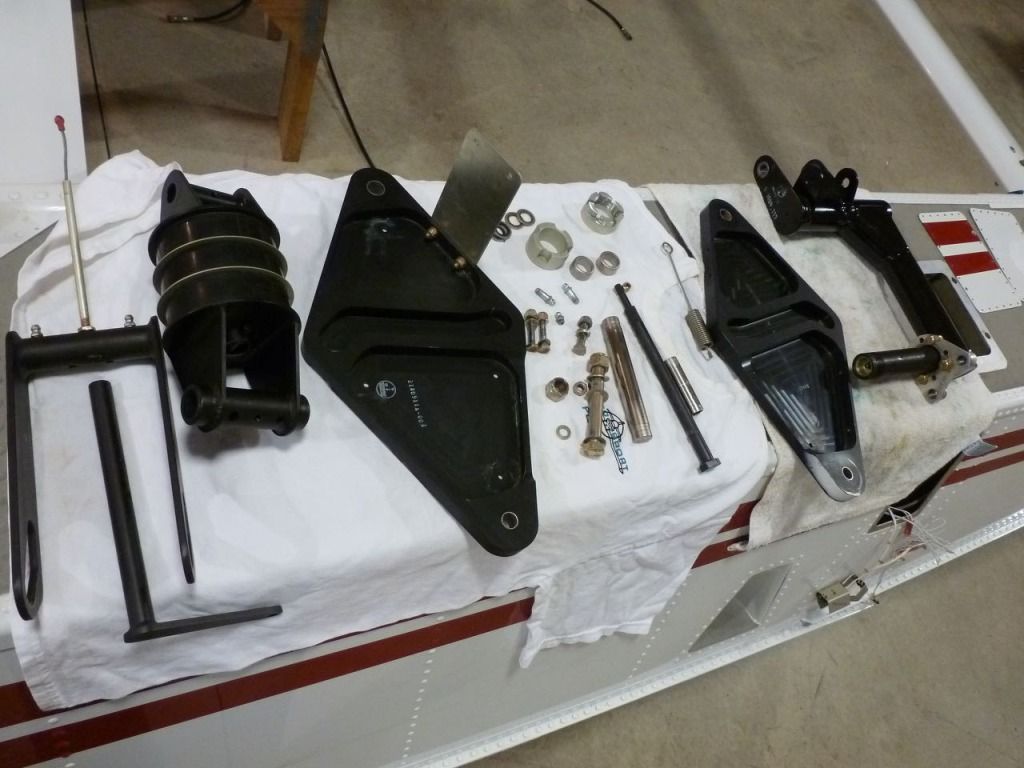 These are some, not all, of the left main gear mechanism. Clean, inspect, paint (as required), lube, etc
Had to shoot some paint on the gear leg. It was showing some wear.
Wip puts this plastic grease retainer in between the wheel halves. Pretty slick little part. Unfortunately I busted my original part getting the wheel (that had not been apart in 17 years) separated. Yikes. Be careful.
Goes in like this.
Hope this helps
Bill